Lladro angels are popular collectibles for good reason. Many have been created over the years and they make special Christmas gifts.
On this page we catalog and list and of the angel figurines created by Lladro's artists:
Angel Praying was first introduced in 1970 and is still going strong. This is one of the longest selling Lladro pieces. It features a young boy, who is an angel, on his knees saying a prayer. A wonderful piece worthy of any Lladro collection.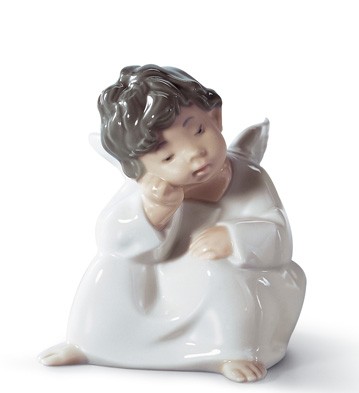 This angel, also from 1970, is called Angel Thinking. It shows a young angel sitting pensively with his head in his hand. If you are collecting angels then you need this figurine. Otherwise, we think Lladro has produced other angels with more meaningful emotions and depictions.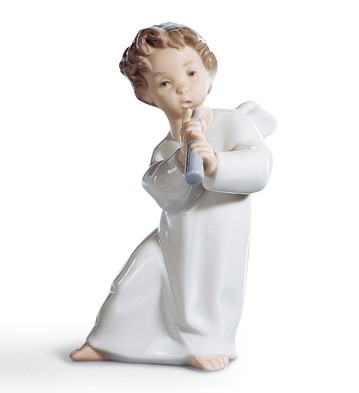 Angel with Flute is the name of this figurine which shows, not surprisingly, an angel playing a flute. The concept of the art is fine, but we would have liked to have seen either a happier or cuter face for the angel.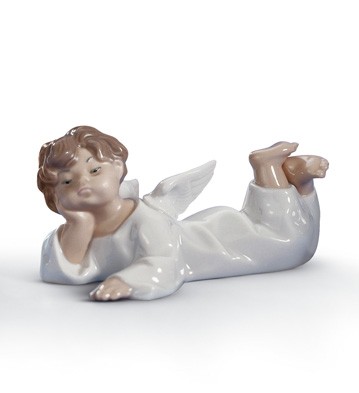 Another Angel from 1970 this one is lying down. This one seems to have a slight frown on his face. For an angel we would have liked to have seen a happier depiction being made.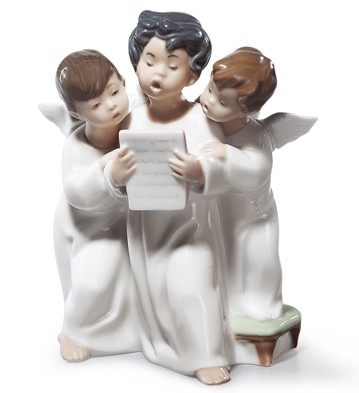 This trio of Angels singing a hymn is known as Angels Group. Not the best name but the figurine is much better. This piece, originally designed in 1970 by Fulgencio Garcia is still being sold. It makes a nice piece to give as a gift for Christmas.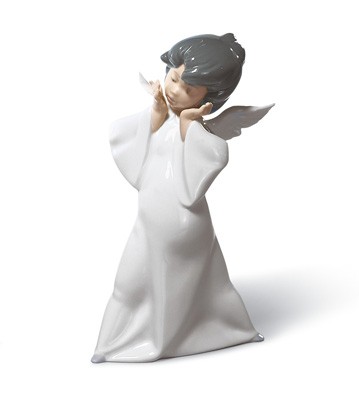 Mime Angel is the title of this figurine designed in 1977 by Salvador Debon. A mime tells a story using body movement instead of words. This angel has their hands by their face and it is unclear what they may be trying to communicate – if anything.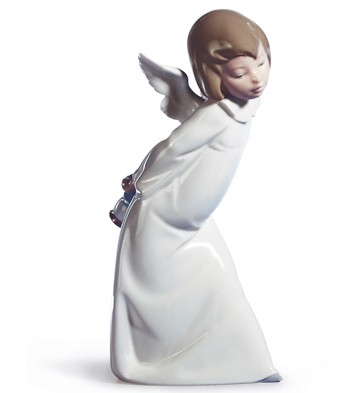 Curious Angel is the name and that is what she depicts. We like this piece because it can be added to many displays and scenes. For instance, an angel looking over the baby Jesus. There is a lot you can do with this figurine.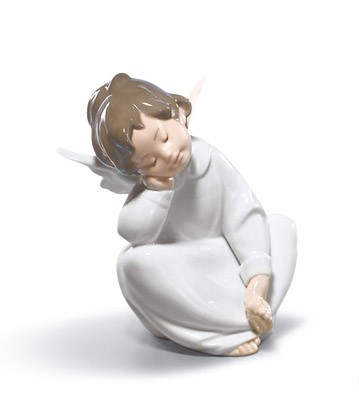 This one is called Angel Dreaming. Her expression is cute, as is the case for little kids when they are asleep. This is a nice piece by Salvador Debon.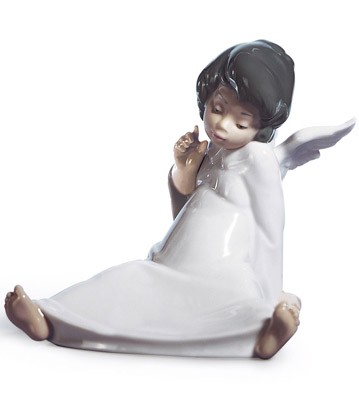 Angel Wondering is this piece. This angel is sitting with legs splayed out. It almost looks like they are wondering how they fell down. You can find better pieces than this one unless you need it to complete a collection.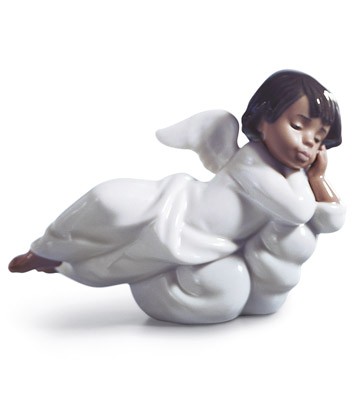 Heavenly Dreamer is this piece. It shows a young angel asleep on a cloud. The cloud is done very nicely.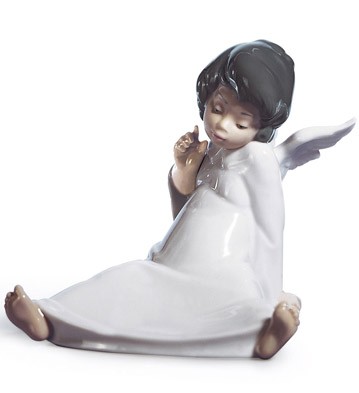 Your Special Angel also depicts a black angel. This one is standing on a cloud.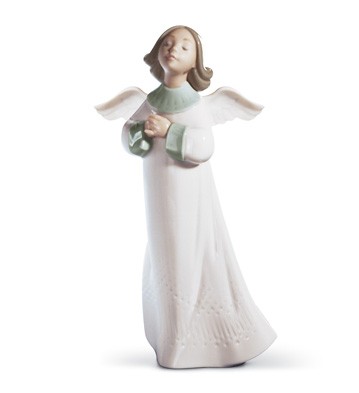 An Angel's Wish ads a bit of color to the white angels Lladro had been producing. It has light green for the cuffs and around the neck. Issued in 2000 by Jose Puche this is a nice piece to collect.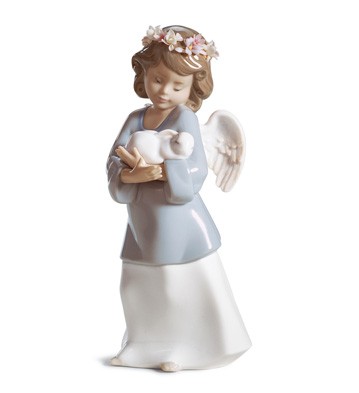 Heavenly Love by Begona Jauregui was issued in 2001. This is a wonderful piece and if you should have the opportunity to get one at a reasonable price you probably do not want to pass it up. This young angel is cradling a baby with love. She has a light blue top and pink flowers adorn her hair. A very loving piece that can't help but melt your heart.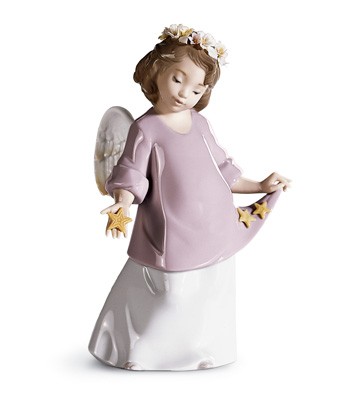 Heavenly Stars is this 2003 design by Begona Jauregui. A young angel wearing a lavender top with flowers in her hair is showing off gold stars in her hand and on her outfit.