The Fall 2014 Lladro releases include the company's first depiction of Marilyn Monroe. I had to search to confirm this was a first, and it is. One might think Lladro had previously done a Marilyn Monroe piece, but this is the first.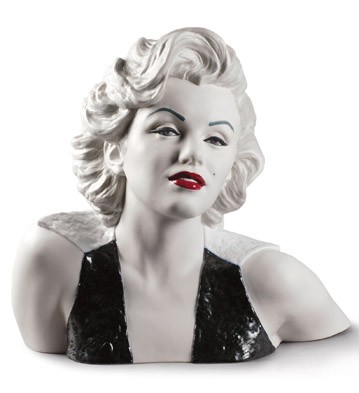 Quick facts:
Year designed: 2014
Artist: Javier Molina
Retail Price: $1900
Limited Edition: None
Size: 14-1/2 by 16-1/2
Lladro Product Number: 9131
The figure shows a blonde Marilyn Monroe wearing a black and white, shoulder baring top. The entire piece is black and white. That is, except for the lips framing her slightly open mouth. Monroe's lipstick is bright red. It is an interesting piece, so large and black and white, except for the red lipstick.
There are numerous pictures of Marilyn Monroe that look similar to the Lladro art piece. The sculpture could be designed from combining the pictures into a new look.
Here is one picture we felt looked similar to what Lladro developed: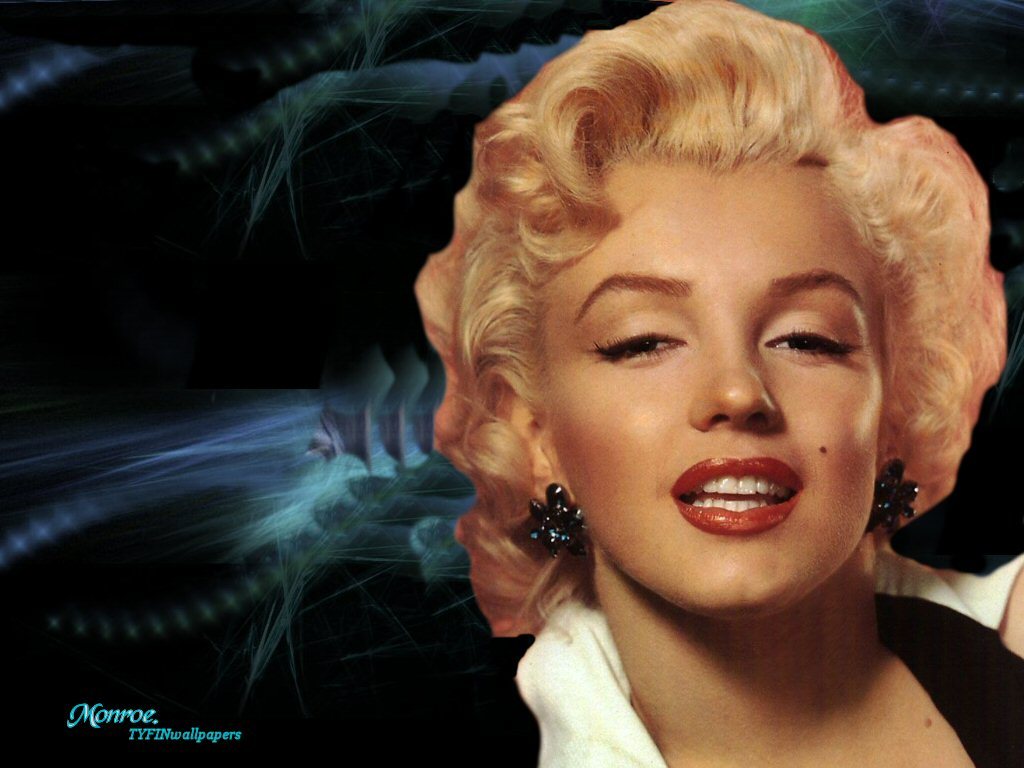 Looking at the Lladro artwork again, this is a close up shot of Marilyn's face: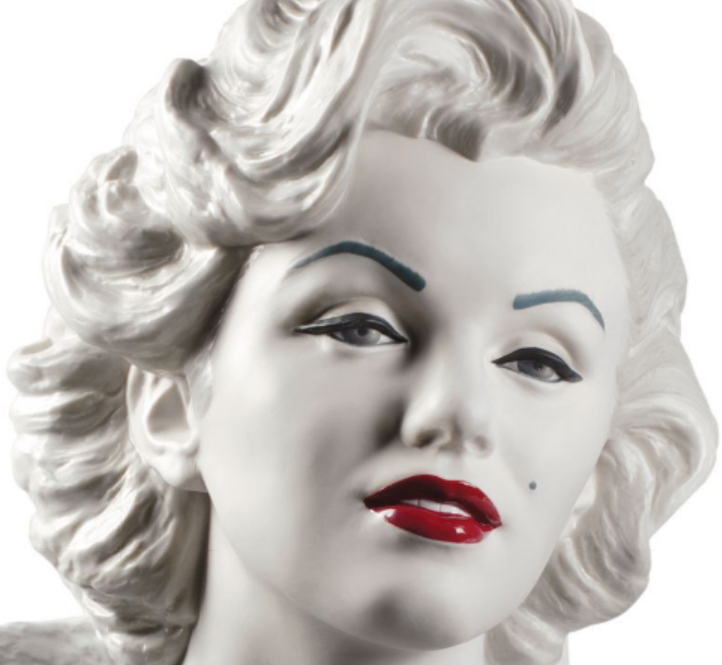 As you can see there is quite a bit of texture in her hair. Monroe's infamous mole is present. Literally, it is the only thing on her face. Then there are her lips, slightly parted, but not necessarily smiling. We probably would have preferred a smile, although we would need to see two options side by side to make that judgment.
Marilyn Monroe is a large piece and will make an impression no matter where you place it. The size, though, does not come cheap with a suggested $1900 price tag.
Even though this is a new release, Marilyn Monroe cannot be bought direct from Lladro. You need to buy from a retailer.
Although Marilyn has been the subject of numerous collectibles over the years, few have dared to approach this price. It will be interesting to see how many are sold to Lladro and Marilyn Monroe collectors.
Check here for any available pieces for sale
Norma Jeane Mortenson was born in 1926 and she died in 1962, known to the world as Marilyn Monroe.
Her death was from a drug overdose. She is widely recognized as one of, if the not sexiest woman, of the last hundred years.
One of her marriages was to New York Yankees baseball legend Joe DiMaggio, but she is infamous for having an affair with President Kennedy.
Marilyn appeared in about ten films, including Gentlemen Prefer Blondes and Some Like it Hot.
When you talk sex symbols you are talking about Marilyn Monroe.
While the Lladro depiction is not one that is called overly sexy, everyone will recognize it as being Marilyn Monroe.